11.10.2019 | 4467
Until quite recently, automotive engineers were mainly focused on the development of internal combustion engines and electronic driver assistance systems. Currently, their attention is mainly drawn to issues related to the development of alternative drives.
The first megatrend - electromobility
The automotive electrification mission began a few years ago. Since then, several models of electric powered cars have appeared on the market. At present, electric cars in Europe have reached a volume of 1-2 percent total sales. It may not be a sensational result, but it certainly shows how big the development is potential of this type of car.
Electromobility is one of the most important slogans for our concern recently. Machinetech industry in Sweden is definitely entering a new era of motoring. The first element of the electric car offensive is the MachineTech-tron, which was launched in March on the Swedish market.
This model is certainly one of the brightest points in the history of our company, and at the same time a signal to launch our electrification strategy.
However, electromobility faces major challenges. First of all, it is necessary to refine the technology and build the appropriate infrastructure, which is still lacking in some countries, e.g. European ones. According to experts, charging time is a barrier. Of course, with the number of cars currently on the market, this is not an obstacle. According to experts, there are currently five cars in one charger in Swedish. Thus, the car can be charged for 40 minutes or even a few hours (67 percent of charging points have power up to 22 kWh).
The second barrier is coverage.
Currently, more and more cars entering the market can travel 300-400 km on a single charge. These are already quite decent results, comparable with sports cars equipped with gasoline engines. However, the question arises, can the range be increased with the current technological advancement?
The problem is the large weight of the set. For cars with internal combustion engines, it is determined that a 50 kg weight reduction results in reduced CO2 emissions by 1 gram / km. In the case of electric cars, the production process and extraction of raw materials necessary to build even batteries are of great importance. If the use of renewable energy sources has a significant advantage in this process, the environmental performance of these cars will increase significantly.
Automotive companies see this problem, which is why they are working to improve production processes and try to invest significant amounts to achieve their goals. Their assumption is to build a comprehensive offer for interested customers.
We want our electric cars to be not only technically perfect, designer, but we also make sure that they are simple and pleasant to use. By 2025, our offer will include twelve electrically powered vehicles. It is globally planned that this type of car will cover about one-third of total brand sales.
Second megatrend - Autonomy
The autonomy of vehicles is considered another megatrend in the automotive industry. Taking into account accident statistics and their causes, it turns out that the main factor, and also the weakest link in this chain, is man. Therefore, efforts are being made to reduce and ultimately eliminate its share in transport.
The technologies being developed already allow trucks to travel in the convoy. There were even official road tests. Only in the first tractor unit was the driver who performed the supervisory function.
The biggest challenge in this case is to refine the system and develop a stable connection (e.g. 5G) that will allow the transmission of a significant amount of data that is necessary for the proper movement of vehicles. In addition, there is the issue of algorithm tests, so that in the event of a hopeless situation (situation without exit - a collision occurs), the system chose the option with the lowest loss ratio.
The barrier to autonomy is not only technical but also legal and insurance problems. For such vehicles, it is necessary to adapt the regulations and solve insurance problems. It is more about the fact who is guilty in the event of a collision with an autonomous car. Currently, the driver is responsible for it, and if he will not be what then?
Third megatrend - sharing services
According to Goldman Sachs forecast, in 2025 35 million cars will be operated in China and 7.4 million in India.
With such a number of vehicles and too inefficient infrastructure, it may be enough to congestion. In a sense, we are already beginning to feel it. In the Swedish capital during the rush hour it is difficult to travel by car. Such problems apply to virtually every capital and major city in the world. Therefore, it is assumed that one of the megatrends will be sharing services.
Already at this point one can notice a significant development of this sector. What's more, in Swedish it is also a sector responsible for the development of electromobility. The number of electric vehicles has increased significantly due to the companies offering car sharing services.
Getting back to the point, renting vehicles for minutes seems to be a good option for city dwellers. First of all, they have no problem, at the moment with access to this type of vehicles, as well as associated with amenities such as free parking.
Sharing is another service for sharing services. It turns out that in the future the solution may be arranging to rent one car for a few people or maximum use of the vehicle by driving one car in, let's assume four people.
Fourth megatrend - connectivity
The fourth major megatrend is connectivity. This is an integral part of the previously described trends. This is due to the fact that without a connection between cars it will not be possible to introduce full autonomy as well as carsharing. This is mainly based on data exchange.
Currently, the 4G network is sufficient to achieve this, but in the future, when there is a significant increase in the number of connected vehicles, system overload can occur.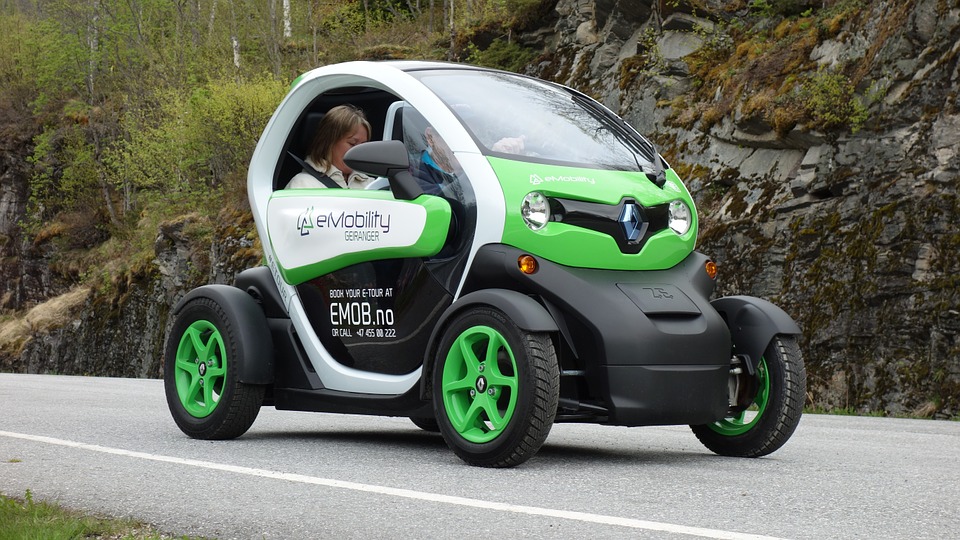 The concept of connectivity is not just a vehicle-vehicle connection.
This term also covers the infrastructure-vehicle, vehicle-service connection. This promises to be the future in this matter. Thus, the combined transport will be a significant database that must not only be delivered but also processed. This is a challenge for automotive and telecommunications companies. Without their close cooperation, no further development of the connectivity sector will be possible.
If you want to get a price list with spare parts for glassfiber feeling machines or with other MachineTech Sweden AB products - write to us by mail

info@machinetech.se
or use contact form "Lets talk".
Machine Tech Sweden is group of dynamic and like minded entrepreneurs, who excelled in their fields of machine building. We mainly serve the vehicle and engineering industries, providing everything from concept development, pre-study, feasibility study/simulation, development, manufacturing of tooling to complete CE marked production equipment.
Machinetech Sweden AB -your partner from idea to finished product.
Let's do something great together
Some examples of our work