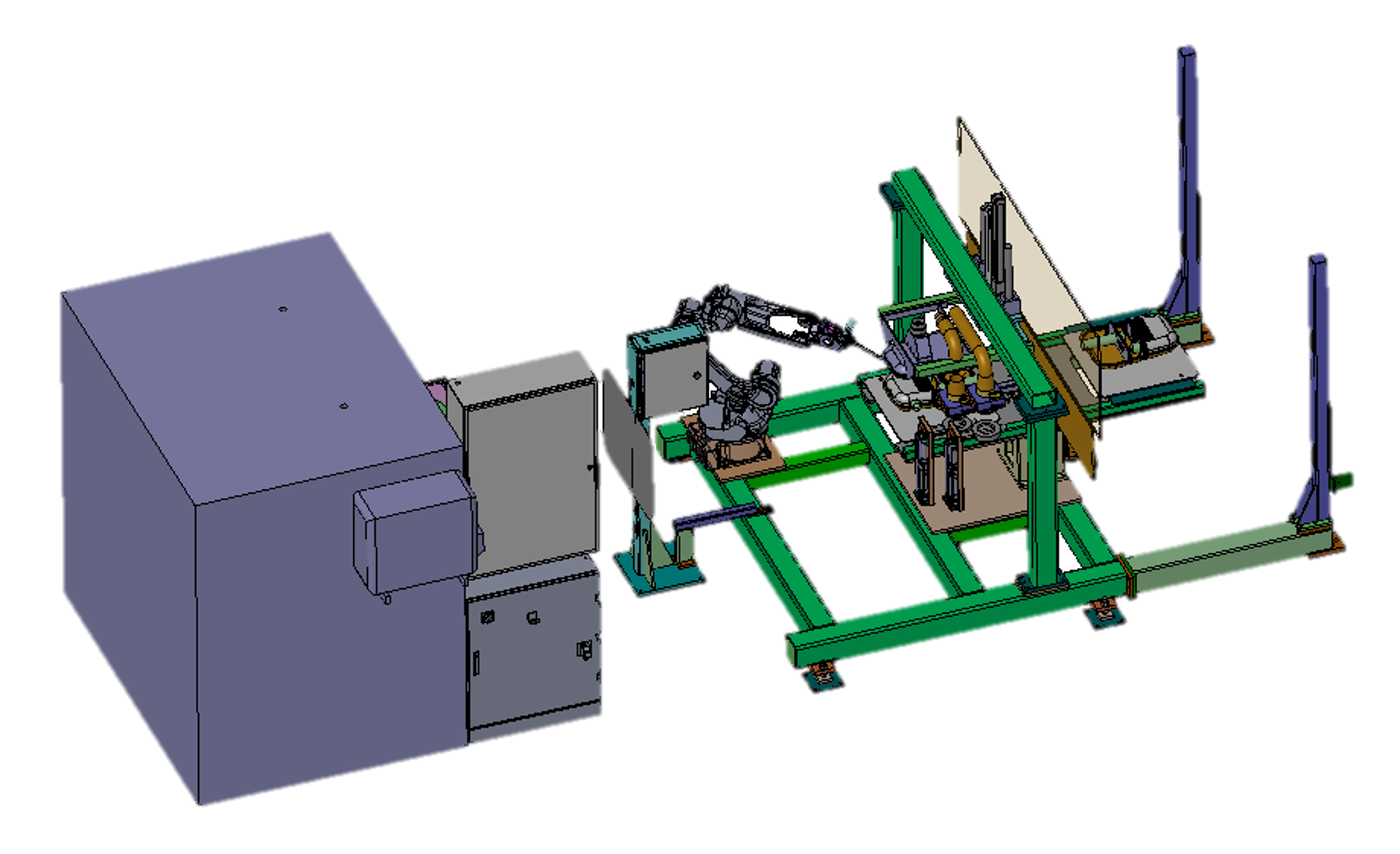 Fillex - Robot Filling Machine
The machine is intended for filling shell type mufflers with textured (blown) glass-fibre in the silencer cavities. The standard version of machine requires an operator to run it. Operations are semi-automatic with automatic processing, whereas the full automatic system can be build according to requirements. 
The machine is equipped with one or more robots and an index table depending on the applications type. The machine fills the muffler same time as the operator replaces a filled muffler with an empty one for filling in the next cycle. This can be done as soon as the turntable has stopped moving.