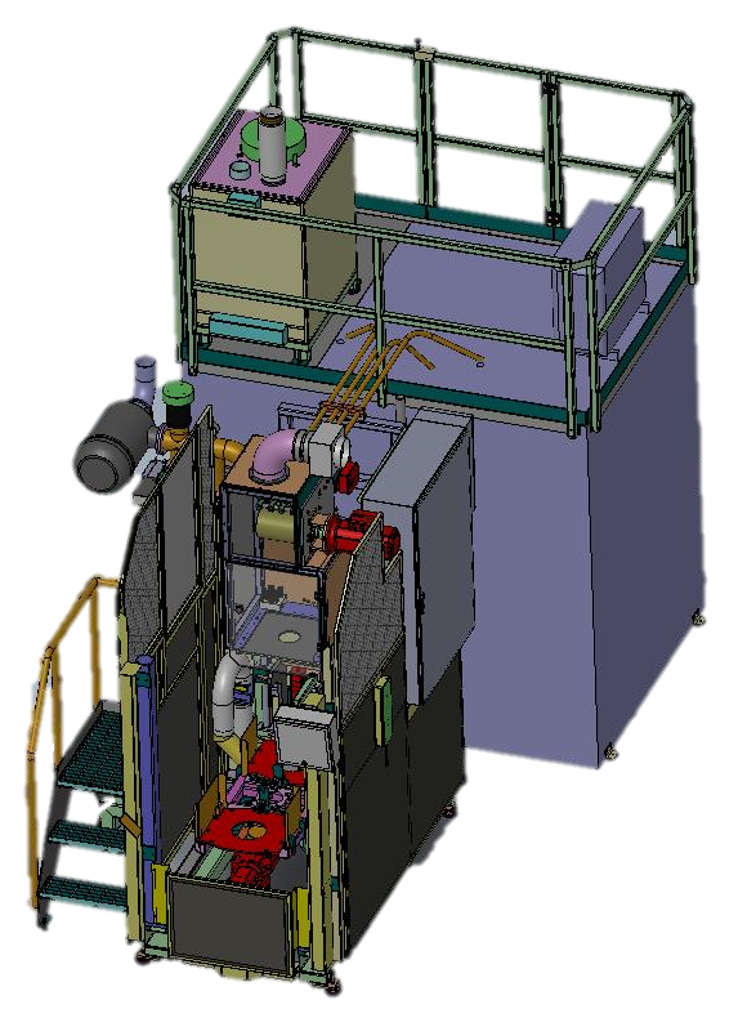 Fillex - Glass fiber direct filling machine for exhaust silencers.
Fillex - Vertical Filling Center - Twin Station is intended for filling vertically positioned mufflers with textured (blown) glass-fibre filaments (roving). The machine requires an operator to run it. Operations are semi-automatic with automatic processing.
The machine is equipped with a turntable which turns the mufflers180 degrees (counter clockwise and clockwise), the suction table connected with linear unit that lifts up the mufflers to the filling position, and a nozzle housing equipped with nozzles and a feeding unit for the glass-fibre filaments. Poke Yoke system can be integrated as option to verfiy the amount of filled glass fiber, and also for the correct tooling to minimize the errors in production and / or during set up of the machine to different part number.